George Follmer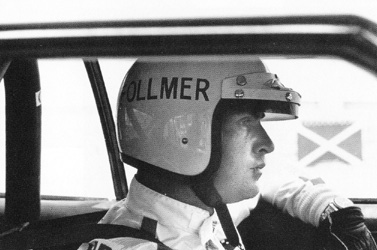 George Follmer's ARA Javelin leads John Gimbel's Mustang
at the 1972 Watkins Glen event.

The Boss 302 Mustang of George Follmer won the 1970 race at Bryar.
At Lime Rock in 1972, George (center) wears the
winner's laurel. Warren Agor (left) was second
and Tony DeLorenzo (right) was third.

George Follmer makes a quick pit stop at Bryar in the Roy Woods ARA Javelin.
George Follmer-Boss 302 Mustang-Watkins Glen-August 1969

George Follmer's AMC Javelin
and Jerry Titus' Shelby Mustang.
HOME | ABOUT US | CARS | DRIVERS | ROSTER | SCHEDULE |EVENT PHOTOS | TRANS AM HISTORY |E-MAIL