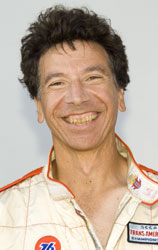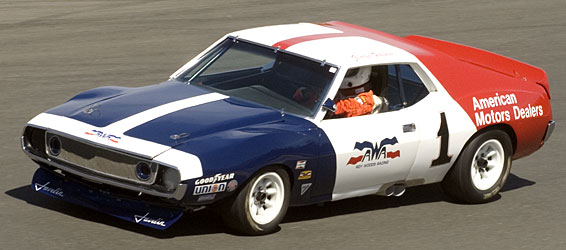 Stephen Sorenson - Morgan Hill, California
1972 AMC Javelin #1
Originally driven by George Follmer, Peter Revson, and Mark Donohue

Documented History:

1972 Trans Am Drivers Champion: George Follmer.
1972 Trans Am Manufacturer Champion.

George Follmer drove the #1 Javelin to three victories on his way to winning both the 1972 T/A championships.

This Javelin was originally one of the two Penske Javelins that raced in the 1970 T/A series. The Penske Javelin team was the AMC factory team.

In 1970, the Penske Javelins finished second (by just one point) to the Bud Moore Mustangs in the T/A Manufacturer Championship. This Javelin was driven by both Mark Donohue and Peter Revson in 1970.

In 1971, both Penske Javelins were transferred to the Roy Woods Racing team. Roy Woods Racing received technical and parts support from the Penske team. In addition, Roy Woods Racing was sponsored by the AMC Dealers Association. For 1971, both cars were updated with, then current, 1971 Javelin body panels. Peter Revson also moved from the Penske team to the RWR team, and became the lead driver for RWR.

Peter Revson had a scheduling confict and could not participate in the final race of the 1971 season. Roy Woods asked George Follmer to substitute. Follmer qualified the Javelin on the pole. Follmer went on to win the final T/A race of the season in dominant fashion. A winning team of George Follmer and Roy Woods was born.

In 1972, RWR took over as the AMC factory team. Both Javelins were painted in AMC colors- red, white, and blue. George Follmer became lead driver. Roy Woods resumed his race driving career as the number two driver. Follmer's Javelin raced with the number 1, and Woods Javelin bore number 2.

George resumed exactly where he left off at the end of 1971. In the first race of the 1972 season, Follmer qualified on the pole and dominated the race. Follmer went on to win the 1972 T/A Drivers Championship and win the T/A Manufacturers Championship for the AMC Javelin.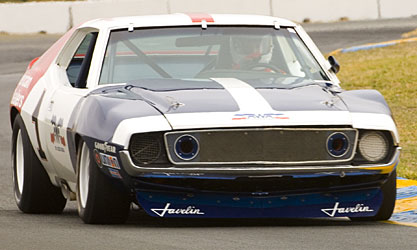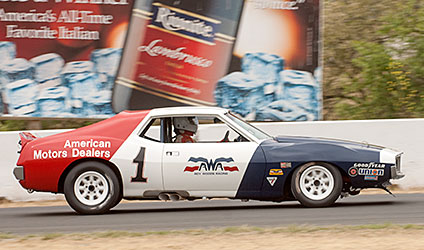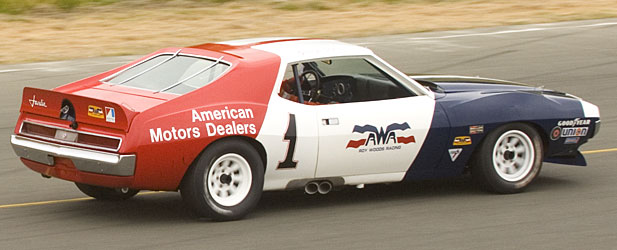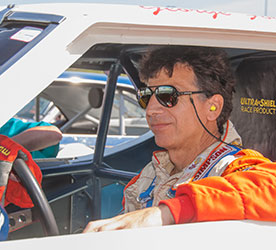 In 1976, the #1 Javelin was purchased by a gentlemen who lived in a suburb of Mexico City. He displayed the Javelin in the living room of his home. In 1991, the owner died. Immediately thereafter, his wife sold the Javelin. After putting up with a Javelin in her living room for 15 years, this should not surprise anyone.

This championship-winning Javelin has not been molested by its owners. It has remained in its 1972 livery since being sold after that season. So, it is substantially as-last-raced by George Follmer.